Hello and welcome to the website of Irish sculptor and Maker Daniel Doyle.
With over 23 years of experience in creating Sand, snow and Ice sculpture all around the world I have represented Ireland at many international festivals and competitions. When not sculpting I find time to focus on my other work as a filmmaker and bespoke wood, metal or really anything maker.
I returned to Dublin Castle's upper courtyard in July 2021 to create a new exhibition. The castle awarded me funding to allow for the creation of three sculptures.
I created two while Niall Magee was invited to create the third.
The Dublin Castle Sand sculpture exhibition 2021
Theme : Regather
"As we all come back together maybe we can use this time to regather our thoughts on how we want to go on. Do we want to go back to the way things were or should we use this time to reevaluate our lives and society and make changes for the better?
Sometimes it is easier to change direction once you have stopped and we could look at this crisis as a new start, to build a better, more sustainable future for all of us. This year's exhibition is meant to be a conversation starter. We can't provide any answers except our hopes and dreams in sand."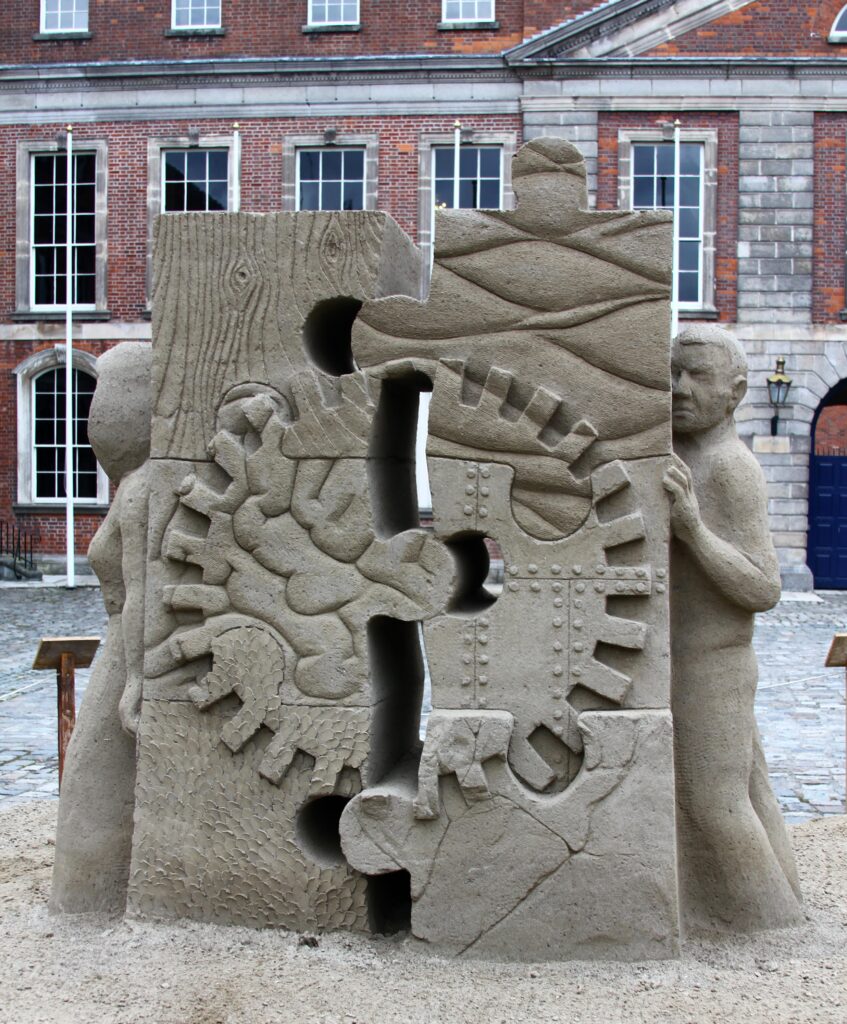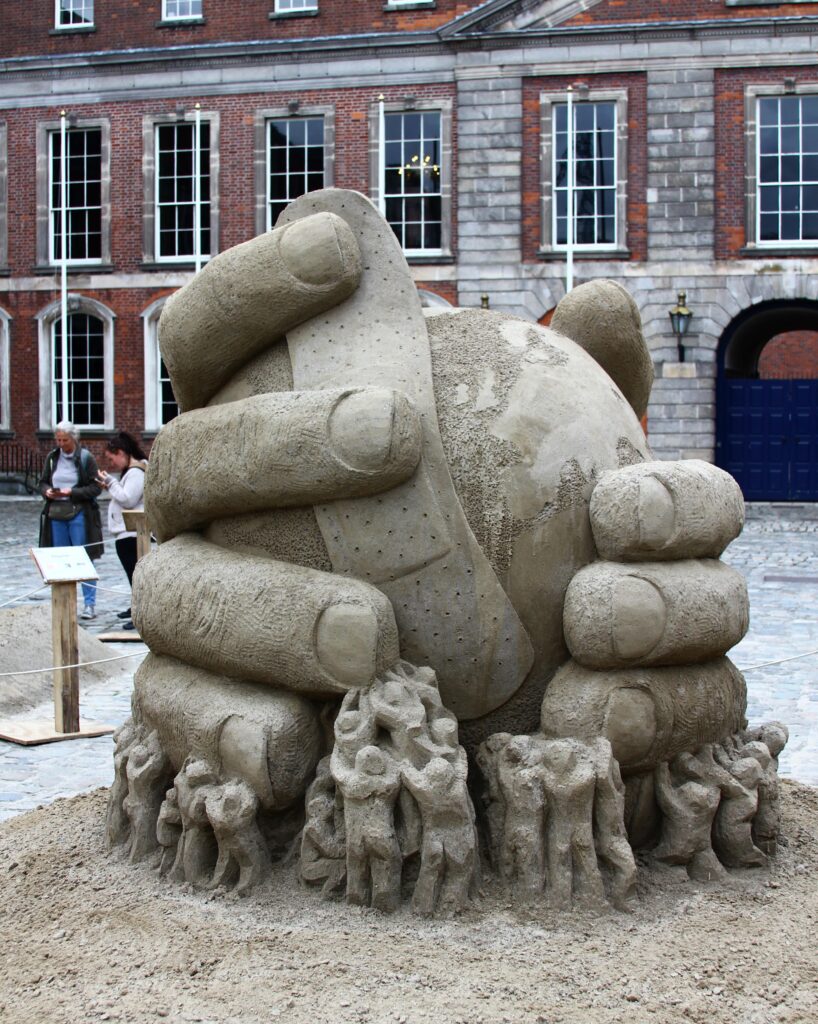 Cashel Arts festival 2020
I had the pleasure to return to Cashel town for their arts festival. With Covid gripping the country most of the other exhibits and attractions had to go online but because my sand sculpture could be outdoor I was able to work in safety for me and the audience.
I created four sculptures during the week each dealing with how covid lockdowns were affecting the different generations.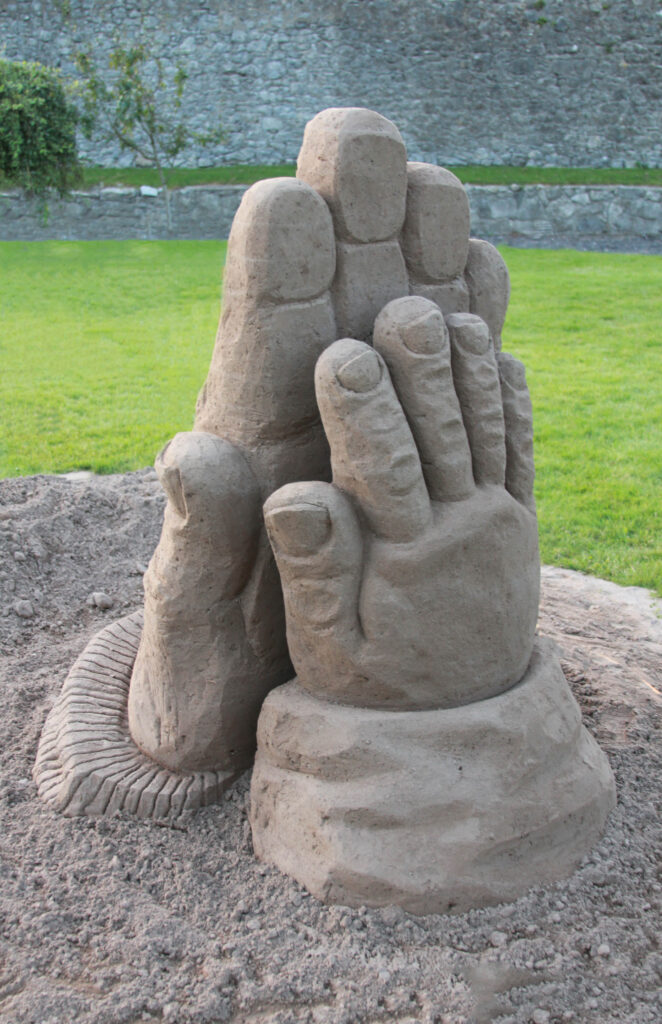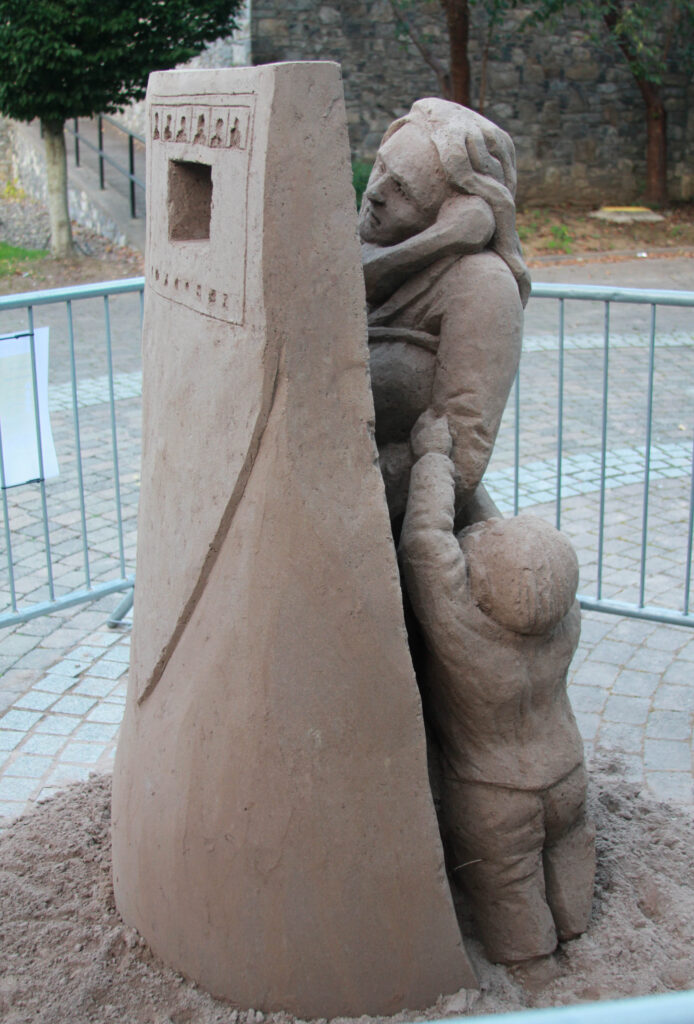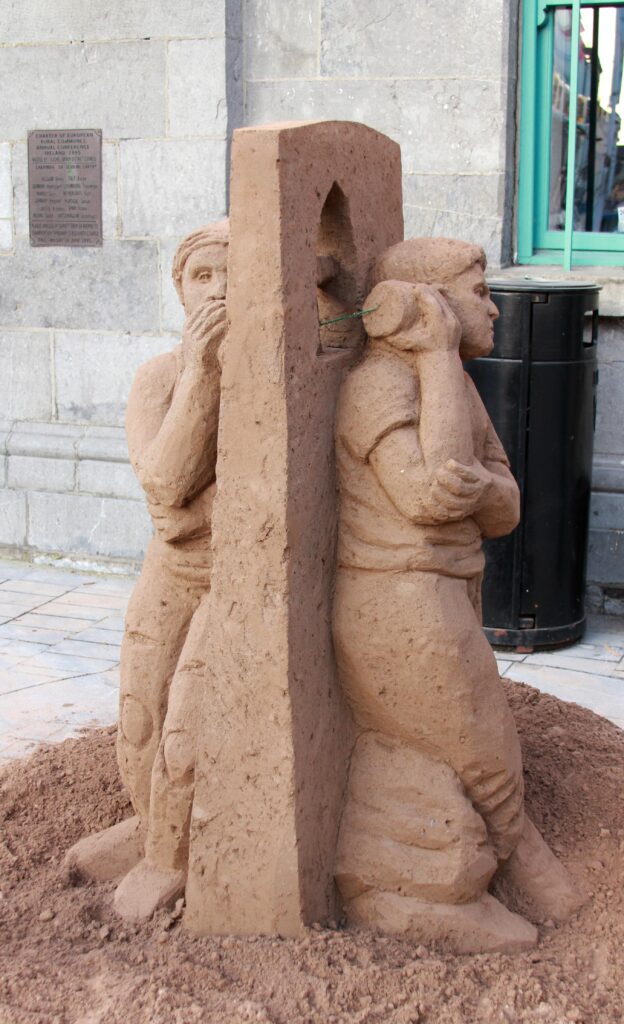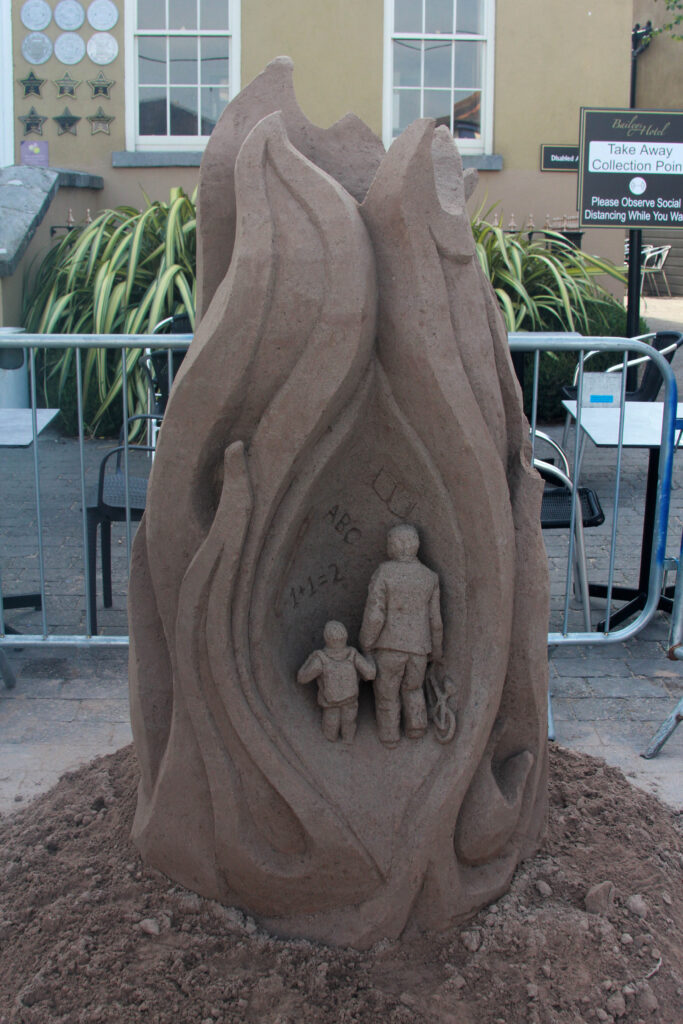 Recent Posts

Recent Comments

Archives

Categories

Meta